History of Mont Saint Michel
Table of Contents
Mont Saint-Michel is a small island commune measuring just 240 acres located off the coast of Normandy. It boasts of rich history and culture and is one of France's most popular tourist locations. The majestic location has captivated visitors for a long time. The tale of how the mount became a major Christian pilgrimage site dates back to the early eighth century. Currently, the sheer visual appeal of Mont Saint-Michel makes it a must-visit in France.
Knowledge Graph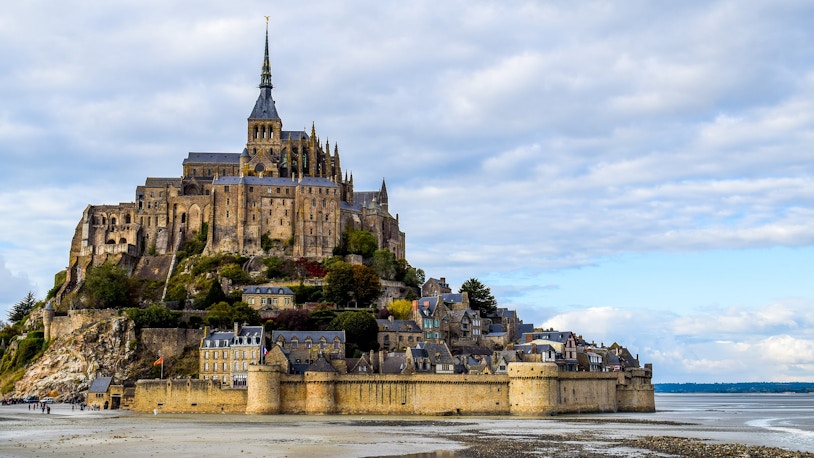 Also Known As: Le Mont-Saint-Michel
Location: Normandy, France
Distance from Paris: 290 kilometres
The number of visitors per year: 3.5 million
UNESCO World Heritage Site inscription: 1979
Mont-Saint-Michel History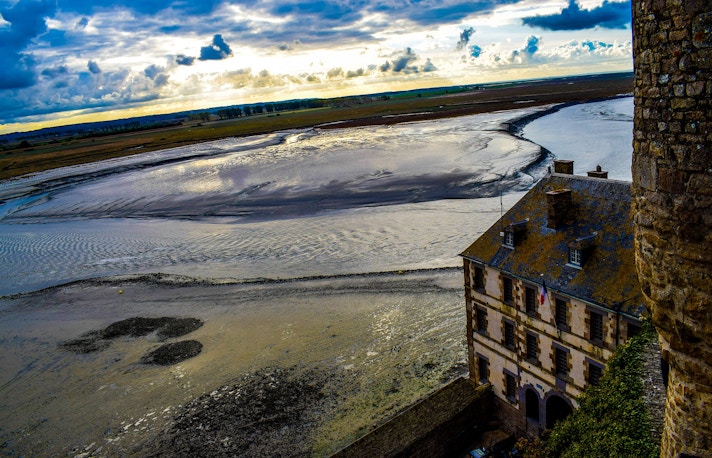 Formation of Mont-Saint-Michel & Visions of Bishop of Avranches
Presently a tidal island, the Mont occupied dry land during prehistoric times. After the sea level rose, erosion shaped the coastal landscape and several outcrops of granite appeared in the bay, having resisted the wear and tear of the ocean better than the surrounding rocks. These include the Mont Dol, Tombelaine, and Mont Tombe.
Originally called Mont Tombe, this commune has an interesting origin story. After having a vision of the archangel St. Michael, Saint-Aubert, Bishop of Avranches, created Mont Saint Michel in 708. He decided to build an oratory in honour of the divine persona after this third and final vision. During its construction, the Bishop of Avranches dispatched two religious officials to search for Saint-Michel's remains. They brought back a part of a wall and a red cape, along with a piece of marble on which the archangel had placed his foot.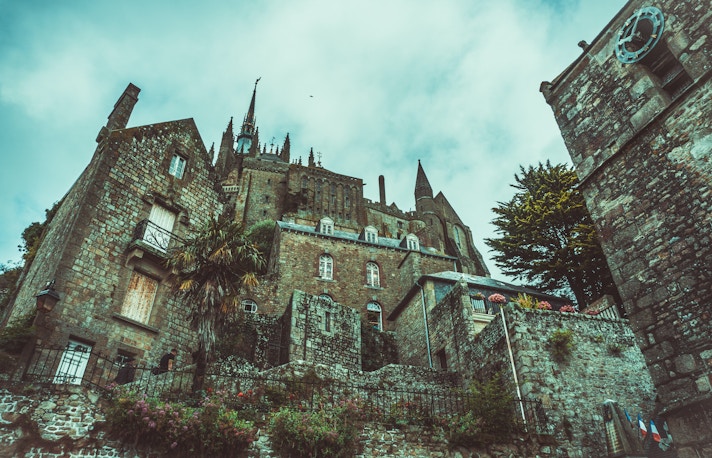 Mont-Saint-Michel - Place of Worship
Over time, the Abbey of Mont Saint-Michel became a centre of pilgrimage, prayer, and devotion. Benedictine monks who have been there since 966 along with the translated Aristotle's texts and relics of Saint-Michel drew in the spiritual followers.
Due to Mont Saint Michel's strategic location, the abbey became a target. The abbey's expansions were timed to coincide with the island's defences that were being strengthened.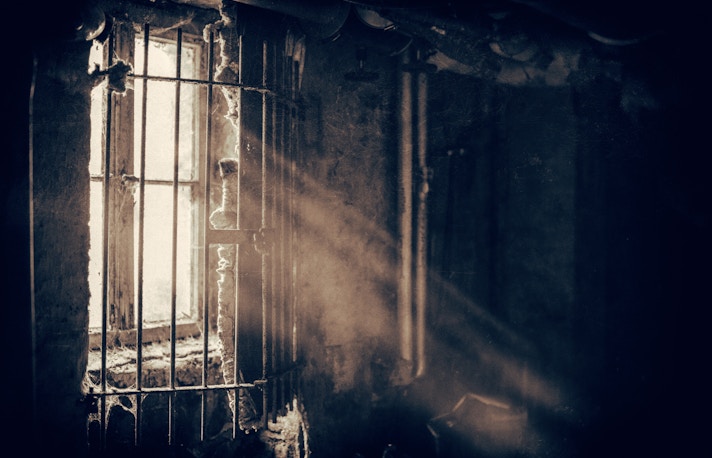 The Abbey, War and Prison Transformation
Mont Saint-Michel became France's version of Alcatraz during the reign of King Louis XI. It got converted into a correctional institution and housed inmates until 1860.
During the French Revolution, dissidents got imprisoned in the abbey's holding cells. The 650 inmates were moved to the continent when the jail closed a century later due to an imperial mandate. Many people, including Victor Hugo, an enthusiastic supporter of the abbey, advocated for the prison's closure.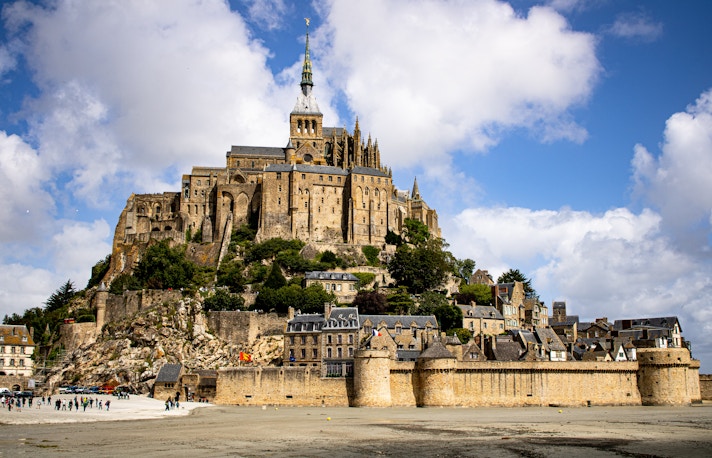 Renovation and Representation of Mont-Saint-Michel Today
The worship grounds got repaired in 1922, but it was not until 1966, when the monastery celebrated its 1,000th anniversary, that pilgrimages returned in force. The improvements were overseen by the French government, the current owners of the abbey. In 1879, a road built on an embankment was created to make pilgrim access simpler. The parking lot got demolished, and a pillared entry came up, allowing the English Channel waters to flow freely. The old road is gradually being undermined by the entering water.
The biggest challenge today is to continue granting access to the abbey for the 3,500,00 visitors visiting each year. Since 1862, Mont Saint Michel is recorded as a national historic monument. It has also been a UNESCO World Heritage Site since 1979.
What to see inside Mont-Saint-Michel
The Mont Saint-Michel commune has a lot to offer to the tourists who visit the heritage site.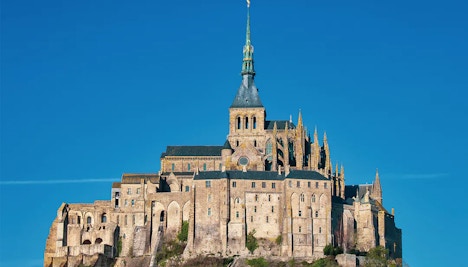 Mont-Saint-Michel Abbey
Mont-Saint-Michel Abbey is among France's most stunning sights. For centuries, it had been Europe's major pilgrimage destination and today this holy island is a UNESCO World Heritage Site.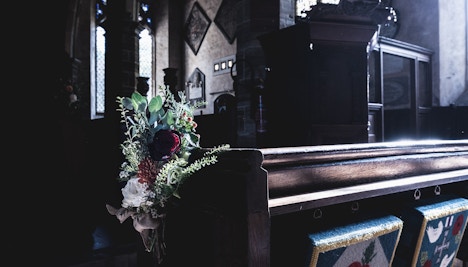 Eglise Saint Pierre
Step away from the crowd to witness a small, quaint chapel located halfway up the abbey for a divine experience.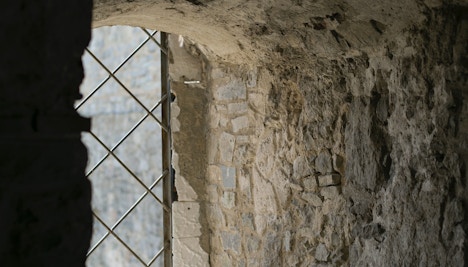 La Chapelle-Saint-Aubert
If you're looking to explore more hidden and quieter places to visit, La Chapelle-Saint-Aubert is just the place for you. Low tides are the best time to visit with your family.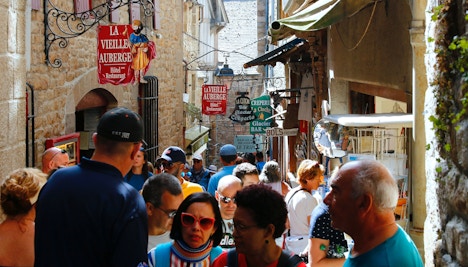 La Grande Rue
Instantly transport yourself to live in a french fairytale town as you visit the stunning streets of La Grande Rue.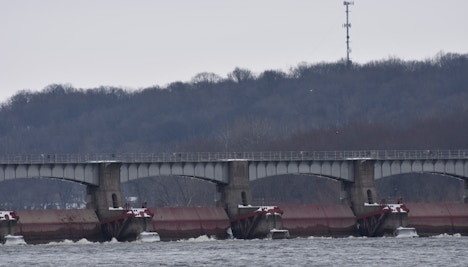 Barrage sur le Couesnon
Enjoy the view or have a fun picnic at Mont Saint Michel by visiting Barrage sur le Couesnon, a short stretch dam made of concrete and metal.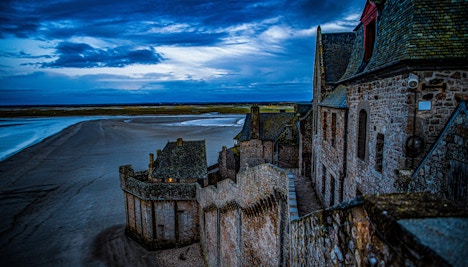 La Porte du Roy
Take a moment to appreciate the simple yet beautiful built brick gateways as you make your way to Mont Saint Michel.
Mont-Saint-Michel FAQs
What is Mont-Saint-Michel known for?
Mont Saint-Michel is known for its unique structure atop a hill and its rich history.
Who built Mont-Saint-Michel?
Saint-Aubert, the Bishop of Avranches, founded Mont Saint Michel in 708 C.E.
When is the best time to visit Mont-Saint-Michel?
The best time to visit Mont Saint-Michel is in the months of May and November.
What are the best things to do inside Mont-Saint-Michel?
Taking a guided tour of the abbey, visiting the small chapels like Eglise Saint Pierre and La Chapelle-Saint-Aubert, and walking down La Grand Rue are some of the best things to do at Mont Saint-Michel.
How far is Mont-Saint-Michel from Paris?
Mont Saint-Michel is about 290 kilometers from Paris.
How much time do you need at Mont-Saint-Michel?
You may need anywhere between 5-6 hours to explore Mont Saint-Michel.
Is Mont-Saint-Michel open to visitors?
Yes, Mont Saint-Michel is now open to visitors.