A Detailed Guide on Things to do in Mont Saint Michel
One of the most beautiful islets in all of France, Mont Saint Michel has a rich history and cultural heritage. This UNESCO World Heritage Site receives millions of visitors annually. Its sandy bay, majestic abbey, and quaint streets make for a charming visit and make it a must-visit destination in Normandy, France. Here is a list of things to do in Mont Saint Michel.
Things to Do in Mont Saint Michel
Mont-Saint-Michel Abbey
Everyone comes to Mont-Saint-Michel to witness this. From the courtyards to the big halls to the corridors themselves, there is something for everyone. The abbey is lovely, but when the guided tour begins and the history is told, it becomes even more so. There has been some type of monastery establishment on the island since the 8th century, so there is a lot to know.
Mont Saint Michel Abbey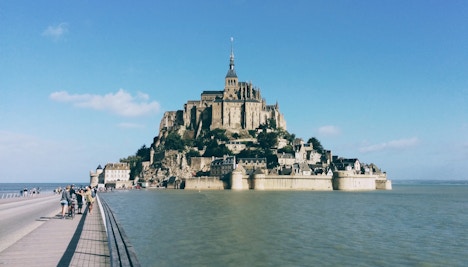 Cross the Bay
The Mont Saint Michel Bay is definitely worth a visit. Home to the highest tides in the region, it makes for a magical experience during the low tides when you can cross it. You will also get a glimpse at the unique flora and fauna in this region, such as oysters, salicornia, and ospreys, among others. Crossing the bay can be tricky, so ensure you do it in the company of a guide.
Mont Saint Michel Bay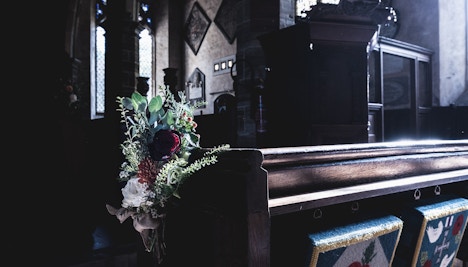 Eglise Saint Pierre
This modest, lovely church, located halfway up the hill to the abbey, is a perfect location to pause and rest from the throngs. It is a spot to collect your thoughts for a moment or three, as it is quieter than its surroundings. It exudes serenity and tranquillity and has a more holy air to it than the abbey.
History of Mont Saint-Michel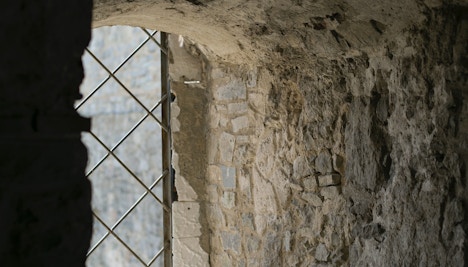 La Chapelle-Saint-Aubert
La Chapelle-Saint-Aubert is another hidden gem of a chapel. This one is much quieter and more hidden. Even if there is someone else in the chapel with you, the modest stone structure with paintings inside feels tranquil. The views are finest during high tide, but if the winds are as strong as the tide, it can be dangerous.
Mont Saint-Michel Facts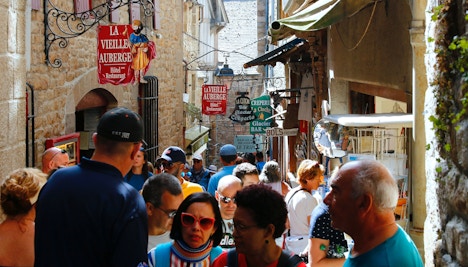 La Grande Rue
Mont-Saint-Michel's main street looks more like something out of a fairytale than a French village, with its tiny little stores and lovely cafés. It can be quite crowded with tourists during the day, but it is breathtakingly gorgeous in the evening or when it is calm, so go during the off-season.
Plan Your Visit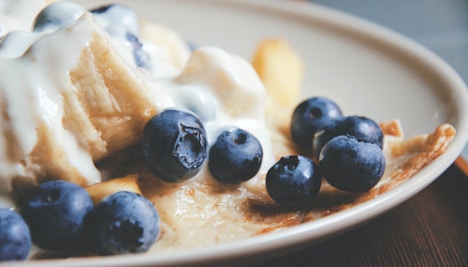 Grab a bite
Mont Saint Michel is home to numerous eateries, each of which outdoes the next. Be it getting delicious Italian fare at Auberge Saint-Pierre, indulging in regional specialities at Du Guesclin, or even trying the famous omelettes at La Mère Poulard, there is a range of dining experiences for you to indulge in.
Mont Saint-Michel Restaurants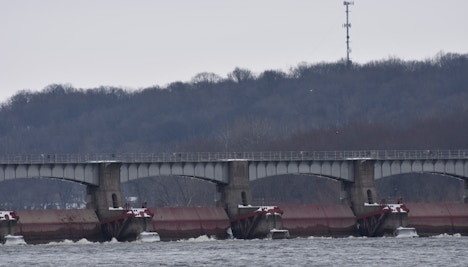 Barrage sur le Couesnon
It is odd to find a dam on the Mont-Saint-Michel hit list, but it is a rather stunning dam. It is a short stretch of concrete and metal that offers spectacular vistas and is a nice spot for a picnic. With some stair-chairs dividing the two tiers of the dam, it is good to get away from the hustle and bustle of the island and just relax with a sandwich, weather permitting.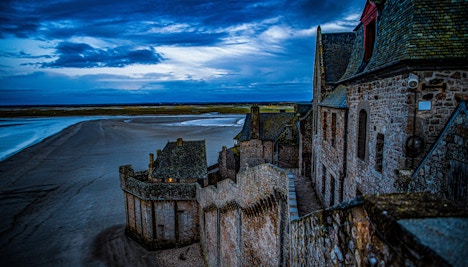 La Porte du Roy
Although this is just an entrance that you can not miss on your trip to Mont-Saint-Michel, it is worth pausing to admire it. La Porte du Roy is a magnificent arch-tunnel with a portcullis. Allow yourself to be transported when you walk through these gates, as the door is a synonym for the portal.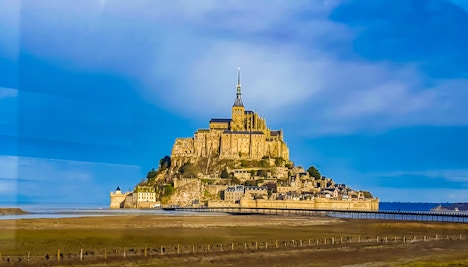 Go Shopping
La Grande Rue is not just home to some of the best restaurants in the region but is also lined with shops and stores for visitors to check out. You can get a range of souvenirs from here or head to the other shops to see the regional specialities.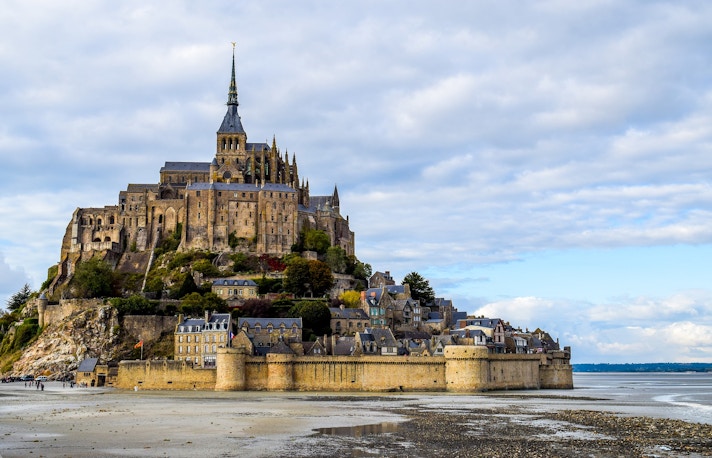 Enjoy an overnight stay
The island of Mont Saint Michel is beautiful at night time. The whole place is lit up and glows golden. To see the quaint town turn into a magical wonderland, you must enjoy an overnight stay. There is a range of hotels in Mont Saint Michel to pick from, and you will find something that is perfect for you!
Mont Saint-Michel Hotels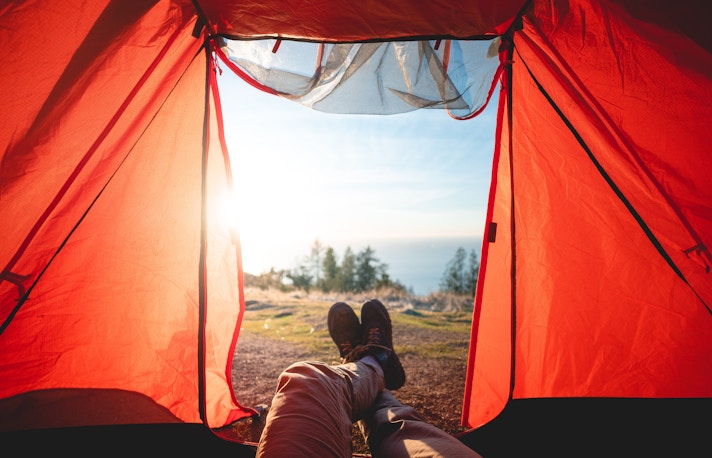 Go camping
Spend a night under the stars at Mont Saint-Michel. With a range of camping sites in and around the town, you can pick one that suits you perfectly and enjoy the amenities and facilities offered. Camping in Mont Saint-Michel is a must-do, especially for those looking to connect with nature.
Camping at Mont Saint-Michel